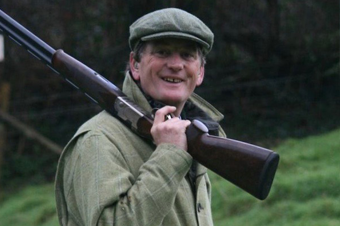 The Team
Barney Stratton
Shoot Captain
Bought up at Stockton, Barney spent the 1990's working in London as an investment banker before returning to Stockton in 1999 and developing the shoot from a family affair to what it is today. He is worryingly passionate about shooting and takes huge pride in running an efficient but friendly day.
Jonti Dampney
Assistant Shoot Captain
Jonti joined the team in 2017 from a previous existence as a chicken buyer. Having grown up helping his father with the family syndicate he is familiar with all aspects of managing a shoot and hosting days. At 6' 7" he is tall enough that no-one argues with him on a shoot day.
Kevin Barnard
Head Keeper
Kevin started at Stockton in 1976 and has seen many changes in that time. He has been instrumental at building up Stockton Shoot and he and Barney reckon they have created nearly 100 different drives in that project. He moved to run Ballington in 2018.
Paul Stokes
Beatkeeper Stockton
Paul joined in 2005 and has had a particular influence in developing the pheasant shooting on the Stockton beat as well as the rearing operation.
Arronne Bulling
Beatkeeper Codford
Arronne joined in 2012 initially to work on the rearing field and has taken over the Codford beat when Kevin moved to Ballington.
Nick Packer
Beatkeeper Chitterne
Nick started as a YTS trainee in 2003 and now has responsibility for the Chitterne beat as well as keeping the neighbouring estate of Boyton.
Gordon Lloyd
Beatkeeper Deptford
Gordon joined in 2005. He is responsible for the Deptford beat.
Mark Pluess
Underkeeper
Mark joined in 2016. As well as under keeper at Ballington, he is the Transport Manager responsible for ensuring all our vehicles are compliant with our Minibus Operators Licence.
Lewis Walters
Underkeeper
Lewis joined in 2016 and helps Arronne on the Codford beat.
Mackenzie Hutchings
Underkeeper
Mackenzie joined in 2019 and helps Arronne on the Codford rearing field and beat.